The First Georgians: The German Kings Who Made Britain
Publicado: Sab 09 Ene 2016 17:37
[align=center]
The First Georgians: The German Kings Who Made Britain
[/align]
Son tres episodios que presenta Lucy Worsley. Y el documental es del 2014. Como mi ingles es bastante malo lo dejo en ingles tal como aparece en la red.
[align=center]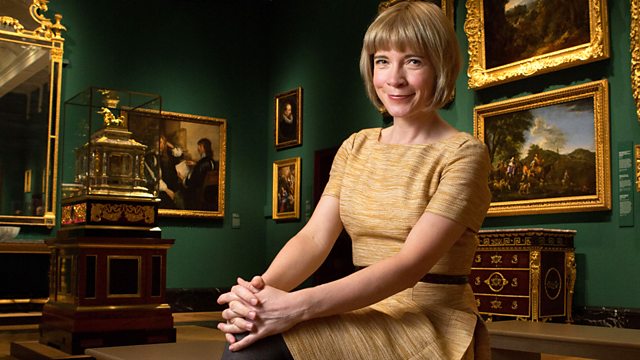 [/align]
Episode 1 of 3
In 1714, to prevent the crown falling into the hands of a Catholic, Britain shipped in a ready-made royal family from the small German state of Hanover. To understand this risky experiment, presenter Dr Lucy Worsley has been given access to treasures from the Royal Collection as they are prepared for a new exhibition at the Queen's Gallery, Buckingham Palace - providing a rare and personal insight into George I and his feuding dynasty.
The Hanoverians arrived at a moment when Britain was changing fast. Satirists were free to mock the powerful, including the new royals. The Hanoverians themselves were busy early adopters of Neo-Palladian architecture, defining the whole look of the Georgian era. When the French philosopher Voltaire visited, he found a 'land of liberty' unlike anything in Europe - Britain was embracing freedom of speech and modern cabinet government.
Episode 2 of 3
Lucy Worsley's inside story of Britain's imported German dynasty, made with extensive access to the Royal Collection, reaches the reign of George II. She shows how he had to adapt to a growing 'middling rank' in society no longer content with being downtrodden subjects. Affairs of state were being openly discussed in coffee houses, while the king and his ministers were mocked in satirical prints and theatres.
George II was an easy target - grumpy, and frequently absent in Hanover. To his British subjects he became The King Who Wasn't There. But his wife, the enlightened Caroline, popularized a medical breakthrough against smallpox. However, it was their son, Frederick Prince of Wales, who really understood this new world - he had the popular touch monarchy would need to survive into the modern era.
Episode 3 of 3
Dr Lucy Worsley's story of the first Georgian kings reaches the final years of George II's reign. With extensive access to artworks in the Royal Collection, she shows how Britain's new ruling family fought the French, the Jacobites and each other, all at the same time. But while George very publicly bickered with his troublesome son Frederick, Prince of Wales, he also led from the front on the battlefield - the last British king to do so - and helped turn his adopted nation into a global superpower.
What would have seemed an unlikely outcome when the Georges first arrived from Hanover was achieved on the back of a strong navy, a dubious slave trade and a powerful new entrepreneurial spirit that owed much to the influence of the Scottish Enlightenment.
[align=center][mini]
http://www.lucyworsley.com/uploads/2014 ... rgians.jpg
[/mini][/align]
http://www.bbc.co.uk/programmes/p01wq5xr